Campfire Camaraderie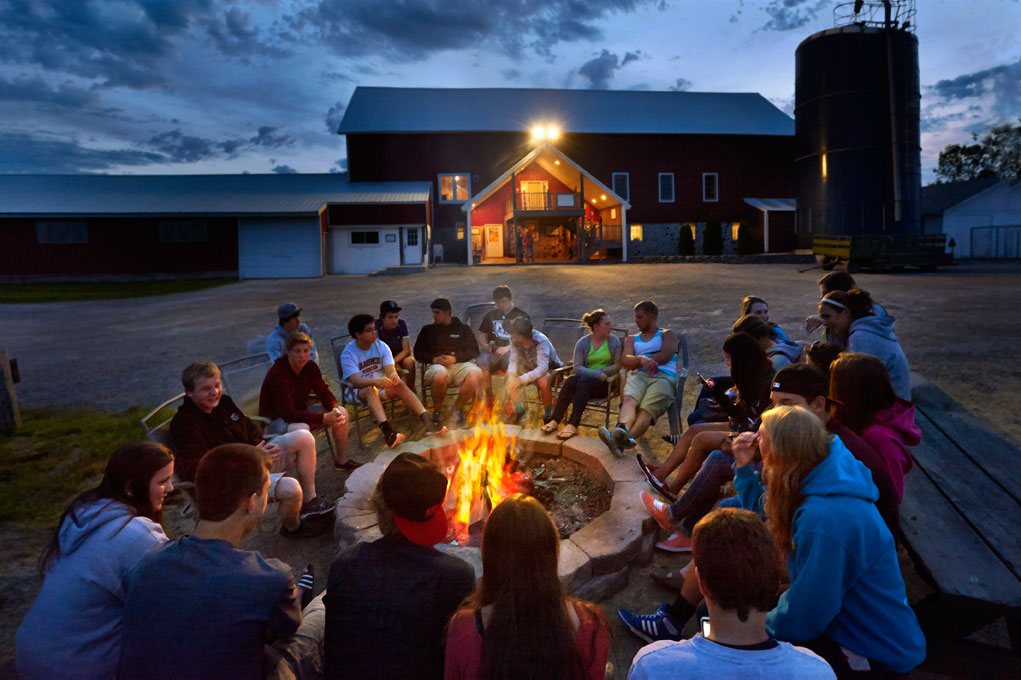 Hands down one of our favorite gathering places at the end of the day is the Bunkhouse campfire ring. We welcome you to enjoy some time spent relaxing in the glow of a crackling fire – bring your s'mores, pull up a chair and unwind. Campfire wood is on site for purchase.
You'll love the night sky here in the country … hope to see you soon!
Try this S'more's recipe!
Ingredients
1 full-size graham cracker sheet
1/2 HERSHEY'S Milk Chocolate Bar (1.55 oz.)
15 miniature marshmallows
Directions
Break graham cracker and milk chocolate bar into pieces. Place in microwave-safe bowl or cup; shake gently or stir to mix up pieces.
Microwave at HIGH (100%) 15 seconds. Add marshmallows; microwave an additional 10 seconds at HIGH. Serve immediately. 1 serving.