Kohler Andrae State Park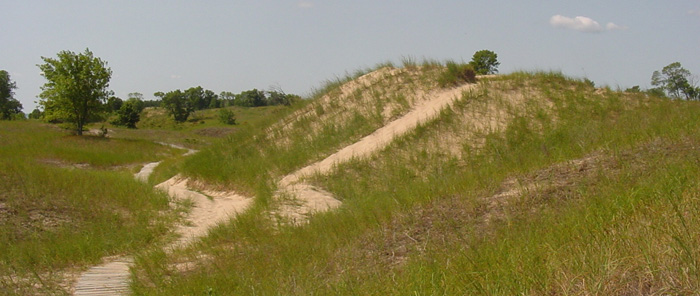 Nature Trails: There are two self-guided nature trails in the park. The Creeping Juniper Nature Trail just south of the nature center has self-guiding nature signs and winds through beautiful sand dune areas of the park.
The Woodland Dunes Nature Trail runs through a heavily wooded section of the park south of the campground. Self-guiding nature signs throughout the trail describe many of the unique trees a visitor experiences within Kohler-Andrae. A shorter, level, limestone trail, which makes up the first portion of the Woodland Dunes Trail, is available for the mobility impaired visitors of the park.
Additional Park Information